7 Things you'll relate to if you're a Commerce student!
When choosing subjects, Commerce is generally considered to be a middle ground; something for students who are neither nerdy enough to study the Sciences nor wayla (idle) enough to study arts (no offense intended to either group). As stereotypical as it sounds, many students opt for Commerce subjects when they are not sure what to do in life.
If you are a Commerce student or know someone who is, you will relate to these traits quite well!
1.You have some new best friends
If you are a Commerce student, rest assured that the calculator and ruler will become your two BEST buds. You simply CANNOT survive without them.
It's like the song, Yeh dosti…hum nahi torrein gey…at least not while you are studying Commerce!
---
2. All the Math is making you go cray-cray!
The insanely complex calculations make you want to pull out your hair (and intestines) and wail in despair. Integration, maxima and minima are (literally) what your nightmares are made of!
Sitting in your Math class, you wonder WHY you chose Commerce in the first place!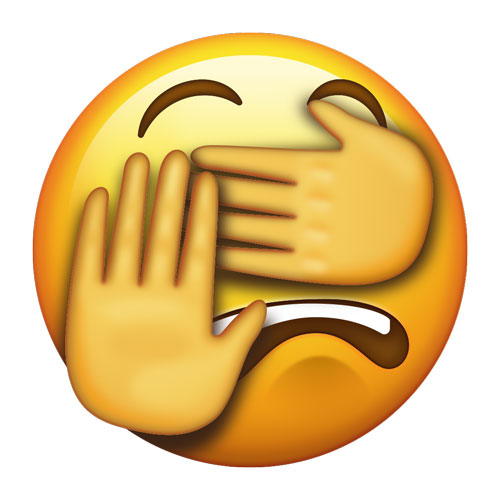 ---
3. Beta, aagay kia kernay ka iraada hai?
The minute you tell someone you have Commerce subjects, they look at you with eyes full of doubt, and ask what you intend to do in the future. And often, they answer the question themselves with, "CA kero gey na? Wohi kerna. Best rahayga."
Most people tend to think that Chartered Accountancy is the only career choice available for a Commerce student. As tempted as you might be to draw them a detailed flowchart of the numerous career options open to a Commerce student, take my advice…it's just NOT worth the effort.
Better to say, "Jee Uncle, CA hi tou kerna hai!"…and get them off your back! 
---
4. Ugh…those balance sheets that just DON'T balance!
Looking at a balance sheet can make most Commerce students shiver in fear that it WON'T balance…even after they spend all their time and energy in trying to balance it.
And nothing in the world can replace the euphoria they feel when (sometimes) the balance sheet shows the same balance on BOTH sides. Yay! *virtual pat on the back*

---
5. Apna business hi karloon!
As a student of Commerce, you get to learn so much about business and entrepreneurship that you often think of quitting your studies and starting a chota mota venture of your own. Your daydreams are filled with thoughts of you becoming the most successful businessman (or woman!)
You even have your success speech ready! 
---
6. People just don't get you!
You often get depressed because society simply doesn't value your struggles. Just because you didn't opt for Science, many think that you don't work hard enough and that your courses are easy. AAARRRGGGGHHH!
And then, there are those who deem you talent-less because "talent hota tou Arts parh leta na!" 
---
7. Commerce is NOT easy
A Commerce student would rather DIE than give in to the statement that Science is harder than Commerce.
"Hum tou jaisay jhak maartay hein na?!" 

But like someone I know said, it's great to be a doctor but it's a businessman who'll MAKE the hospital, right? 
---
So, hang in there, Commerce walon! The world needs you!