"Cancer and disability made me fearless, fierce and utterly flawed." – Tehmina Ahmad
Imagine being 20-years-old, at the peak of life and being told you have synovial sarcoma – one of the rarest types of cancer – and that you will lose a limb, your life or both. Earth-shattering, isn't it? 
Most would succumb to such a grim diagnosis and lose all their spirit, their drive and most likely their very self. But Tehmina Ahmad has clearly shown she is not 'most people'. With a smile to win your heart and a spirit to lift you high (yes, you…the seemingly able-bodied human being who gets depressed over the most inconsequential things), she embodies hope, gratitude, wisdom and joy, in spite of all odds.
Here's her story: 
Q. Tell us a little about yourself Tehmina, before your prognosis? What were you studying? What were your interests, hobbies and aspirations?
A. I was a third year Economics student. I have always been an avid reader and books of all genres always fascinate me. We have a ritual at home where we read a paragraph from a book at teatime and have a discussion on it and this is one of my favourite things in life.
Apart from this, I took Arts in college and my hands were getting good at drawing. I have always loved clothes and shoes and I would invest my time and energy on looking my best at every occasion! I also enjoyed cooking and baking and still do.
Scholarships have always warmed my blood and I'm still aiming to get one. Before my prognosis, my plans were simple, like that of any young girl – to complete my education, get a job and get married. But clearly, God had other plans for me. And yet, I am so glad to have this new version of myself. This disability has contributed immensely to my personal growth and that's why I love flaunting it!
Q. What led to the diagnosis and how old were you when you were diagnosed?
I was 20-years-old at the time. I had no signs of illness; not even a mild fever and I vividly remember that we were packing to go to our hometown, Chitral, to spend our summer vacation. I noticed that my thigh was bulging slightly inwards and I took my mother to her room to show it to her. I was very surprised when her expression turned grave as soon as she saw it. She took me to Shifa Hospital the very next day and it was diagnosed within a week.
Q. If it isn't too painful, can you recap how you felt when you were given the diagnosis?
A. Come on…I actually feel proud talking about it because I have come a long way. This is the biggest strength I have!
Honestly, I was quite oblivious to the seriousness of my condition until a senior orthopaedic surgeon at Shaukat Khanum Memorial Cancer Hospital showed me my leg's MRI a week later. He explained how the tumour had taken my leg and that my leg needed to be removed ASAP. I asked him just one question, "Isn't there any alternative option?" to which he firmly replied in the negative and said that he could either save my leg or my life. I remember coming out of the doctor's room and crying my heart out in the restroom.
But that day and today, I have NEVER cried for myself; not even once.
Q. How did you cope with losing a vital part of yourself? Was there any sort of counselling or therapy provided?
A. It wasn't easy to accept a life without a leg, especially at such a tender age. But the people in my life celebrated my new life rather than mourning my lost leg. Initially, I couldn't walk with one leg but with time and practice I have become a pro on my crutches (Yay!).
And even though I went through hell, I never had any professional counselling or therapy because I was surrounded by some wonderful people who were always there to give me emotional strength. And they will always have my love for helping me come out even stronger on the other side. My resilience against all odds comes from the environment I was brought up in. My strong and independent aunt, Shakila, in particular, is without a doubt, my biggest strength and I owe my life to her for imbibing this self-confidence in me!
Q. How did you begin your life anew?
A. After going through a leg amputation, six heavy doses of chemo and a major lung surgery, I stood up again with baby hair on my head and crutches in my hands.
I went to the college I had been studying in before my ordeal but I wasn't welcomed due to my new disability. This was the first slap I received from the world but it didn't bog me down and I embraced all the resistance and rejection with an open heart. There is always an alternative path whenever you find yourself stuck in a situation and so, I did my graduation through distance learning and aspired to get into Quaid-i-Azam University. And you know what? I DID!
I went through a two-month prosthetic training course at a rehabilitation centre in Peshawar but it didn't work for me. I just wasn't comfortable with the artificial limb and preferred comfort over style. And now, I walk on crutches without any hesitation. In fact, I LOVE my crutches!
I joined the gym to lose weight and started to control my diet. I bought myself some long skirts and began to explore this new lifestyle. I thought I would never be able to wear heels again but I did that too! I learnt to love my bob hair, short hair and finally long hair!
Q. What or who has been your prime motivator so far?
A. I am blessed to have many positive people in my life but I truly believe that if you don't love yourself enough, you can't really expect others to love you. My prime motivator was my own will power and the profound love I have for myself as a person. I fantasized about my future life during my treatment and looking forward to what was to come helped me stay motivated.
Even with a bald head and an overweight, legless body I WANTED to see myself going out, looking good, meeting people and striving for MORE in life once again. I call myself a crocodile because they are super patient. It took me almost two years to get back to what I wanted but I did it!
Q. Has the diagnosis and aftermath changed you in some way (apart from the obvious physical change) or do you feel like the same person you were?
A. It changed my perspective about life and people tremendously. I used to be one perfectionist, stubborn and negative soul. Cancer coupled with disability was a great teacher and it helped me become fearless, fierce and utterly flawed.
I am so proud of my 2.0 version.
Q. You've been part of STEP, CGaPS and the Pakistan Poverty Alleviation Fund. Can you tell us a little about your work with these organizations and are you still involved with them currently?
A. I work as a volunteer with the Special Talent Exchange Programme (STEP) which is a disability organisation. It gives me great pleasure to be a part of the disability movement in Pakistan and I usually attend their events and workshops. Recently, I walked on the ramp as a model to endorse inclusion!
With CGAPs, I did a short assignment pertaining to the electoral participation of women in Pakistan. My degree in Economics brought me to the Pakistan Poverty Alleviation Fund (PPAF) and I have been working with them for the last 15 months. As part of the PPAF, I work with the National Poverty Graduation Programme (NPGP), which aims to graduate the poor and ultra poor above the poverty line.
Q. Do you have any advice for other people living with any physical challenges?
A. Don't ever feel sorry for who you are and STOP over expecting from your family and friends. The people around you will help you in certain ways but they cannot rescue you from your disability.
Don't make your disability an excuse to seek attention and love; instead, make it your strength. And try to be less complicated because an unwelcoming attitude pushes people away. I always try to put people at ease with a BIG smile.
Let's all change the stereotypical perception about the differently-abled, shall we?
Q. Some people feel uncomfortable around people who are 'different' for fear of saying something incorrect or hurtful. Any advice for them?
A. You know what? Everyone has to join the 'disability clan' as they age so you will be 'one of us' one day 
. Don't judge us and please don't doubt our abilities to love, to share, to give and to take. As stewards of this planet, we are ALL bound to facilitate one another depending on our individual needs and abilities. So, try to initiate a conversation whenever you see a special person; it will help bridge the gap. And NEVER be over-sympathetic towards a special person – we don't like feeling dependent and we definitely don't like pity!
Q. Any advice for the youth, especially those struggling with physical challenges, academic or career choices or any other stressful situations?
A. This world is full of opportunities and chances. NEVER lose hope if life seems hard at times; it isn't easy for anyone. Stop stressing over meaningless hurdles and do what you can to make your time here worthy and great. And always remember one thing – no matter how hard you try, you CANNOT please everyone, especially, in this era of social media, so define your own ways.
Face the challenges life throws at you with an open heart. They are opportunities that the universe throws at you to help you become a better version of yourself!
Q. What are you currently doing and what are your future plans?
A. I have a nine-to-five job and I manage a house which I share with my three siblings. Being the eldest has its perks!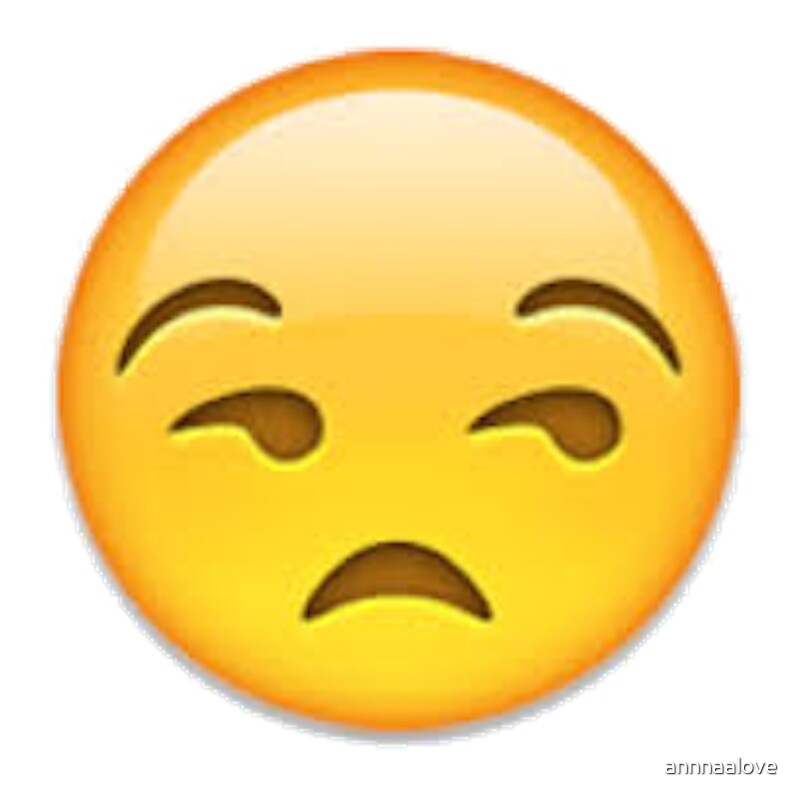 I write articles and blogs in my spare time and I love travelling. Recently, I went on a two-day camping trip to Rati Gali Lake with my colleagues. For motivation, I keep everyone posted on Facebook about my happiness and gratitude in life.
I have recently applied for two scholarship programmes to pursue an MS degree in International Development and Policy (fingers crossed). My short-term plan is to do my MS from an international university and in the long-term, I aspire to work with an international organisation like World Bank, UN or USAID to help strategise policies and reforms to change the economic empowerment of the marginalised segments in our society, with the main focus on women and persons with disabilities.
My ultimate aim in life is to change people's perception towards living a meaningful life, fuelled by the strength of optimism and gratitude.